ABOUT Clark's Laws PC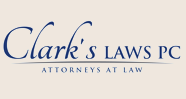 James E. Clark is the principal and founder of the firm. Mr. Clark has extensive and diverse experience from representing some of the preeminent financial institutions, private equity funds to the smallest mom and pop businesses and individuals in such matters as commercial real estate sales, leasing and financing; private equity transactions, mergers and acquisitions of public and privately held companies, estate litigation, landlord-tenant litigation, residential real estate purchase and sales, residential real estate leasing; distressed real estate transactions including short sales and bank owned property; commercial mortgage restructuring; foreclosure litigation (both defense and prosecution) creative real estate transactions; land use litigation; zoning applications and litigation representation before state and federal agencies and administrations; banking transactions; trust and estate planning; construction litigation; contract and commercial drafting; serving as a general counsel to companies large and small; family business success planning; debt restructuring transactions; and personal injury matters. Mr. Clark's broad based experience uniquely positions him to offer clients a more holistic approach to legal issues, and to insure that work on one legal issue for a client does not expose a client to potential liability on other fronts. For more information, contact James Clark at 631.669.6300 or
jclark@clarkslaws.com
About James Clark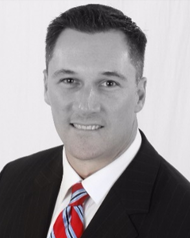 Mr. James E. Clark earned a BBA in Accounting from Hofstra University in 1996, and an MBA in Business Management from Hofstra University in 1998. As a member of the administration at Hofstra University, Mr. Clark continued on to law school graduating from Hofstra University School of Law in 2001 at the top of his class and was invited to join the staff of the Hofstra Law Review after winning its annual legal writing competition. Mr. Clark was employed at Milbank, Tweed, Hadley & McLoy LLP, an exclusive firm on Wall Street in Manhattan. In 2005, Mr. Clark went into private practice. Mr. Clark continues to be an active real estate investor. Mr. Clark is currently based in Babylon, New York where he lives with his wife and two children spending any free time with his family surfing the beaches of Long Island's south shore and boating on the Great South Bay.
ABOUT RCN Capital, LLC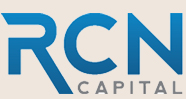 RCN Capital, LLC (
http://www.RehabCashnow.com
) is a national, direct private lender. Established in 2010, we provide short-term commercial loans ranging from $50k to $2.5M+ to fund the purchase of non-owner occupied residential and commercial properties, provide bridge loans, finance construction completion and provide real estate-backed lines of credit. We also provide loans for the purchase and rehabilitation of non-owner occupied commercial and residential properties through our Rehab Cash Now loan program. We lend to experienced real estate investors, commercial contractors and small business owners throughout the country. Referrals valued; Brokers protected. For more information, contact RCN at 860-432-5858 or
Info@RCNCapital.com
About Chris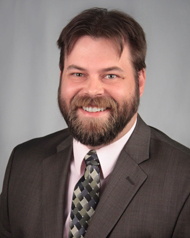 Chris Dorin,
Loan Officer,
Chris Dorin, Loan Officer, works with brokers and borrowers to manage loans through origination and underwriting processes, within the mid-Atlantic region of the United States. Chris's focus is to develop long lasting relationships with RCN clients and maintain a prosperous partnership for all sides. Chris has over 10 years of experience within the finance industry, working for banks, credit unions, and insurance companies. His primary experience has been in the areas of lending, underwriting, and sales, which are all put to use at RCN Capital. Chris is a graduate of Bryant College (Now University) in Smithfield, RI, with a B.A. in Finance.
ABOUT The Heller and Consultants Tax Grievance Group

The Heller and Consultants Tax Grievance (
http://www.Hellertaxgrievance.com
), was established in June 2008 by Adam B. Heller and David W. Clausen. Founded on the simple principal of helping their clients pay the lowest possible property taxes, the firm has quickly become the fastest growing property tax company on Long Island. With combined experience of over 30 years in the industry, they have saved Suffolk and Nassau residents over
30 MILLION DOLLARS
, a figure that continues to increase daily.
Prior to starting their own firm, both Adam and David had used other well known tax grievance companies in an attempt to lower their own property taxes. After receiving minimal reductions it became apparent that existing companies were using outdated technology, and worse, settling for far less of a property tax reduction than their client's were entitled to. After years of extensive research and proprietary system development, The Heller & Consultants Tax Grievance was born and has been winning record-setting property tax reductions and refunds ever since. Please call 866-LOW-TAXX (866-569-9299).
Mission Statement
Our sole purpose is to aggressively pursue reducing our client's property taxes to the lowest amount legally allowable through the tax grievance process.
About Adam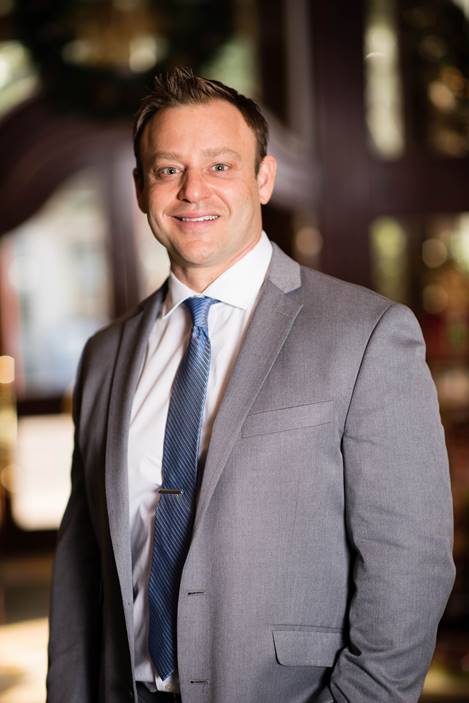 Adam B. Heller,
is the Co-Founder and CEO of The Heller & Consultants Tax Grievance Group llc, based on Long Island since 2008. County licensed in the field of property tax Grievance since 2007, he personally negotiates every client's property tax reduction ranging from multi-million dollar commercial buildings and rental homes to residential primary owner-occupied residential homes. He's been recognized by the likes of George Ross, Executive Vice President of the Trump Organization and star of NBC's The Apprentice who says "Adam is simply the best on Long Island when it comes to securing property tax reductions." His firm has saved Long Islander's over $25M, a figure that increases with every property tax reduction he attains for his growing clientele.
ABOUT Long Island Profiles

Since 1973, we have been Long Island's premier provider of real estate information. We are a local company reporting on Long Island real estate transactions including home sales, lis pendens filings, judgements of foreclosure and foreclosure auction sales. Our publications are timely, comprehensive easy to read and highly accurate. We publish weekly and bi weekly information covering all hamlets and townships in Nassau and Suffolk counties. For further information, please call
631 968-8833 or e-mail at
info@liprofiles.com
.
ABOUT Next Generation Trust Company

The mission of Next Generation Trust Company,
http://www.nextgenerationtrust.com/
), is to provide our clients with the tools and support necessary for them to "control their futures, today" by investing in self-directed retirement plans. We fulfill this mission by educating individuals and their trusted advisors about the many options and benefits of self-direction as a retirement wealth building strategy.
This initiative is borne out of our philosophy that everyone should have the knowledge and the tools to plan for a worry-free retirement and become less dependent on an outside source of income such as social security. By guiding our clients about self-direction, they can develop a retirement portfolio that reflects a diverse range of alternative assets—a portfolio that they control. Please contact us at
888-857-8058 or by e-mail at
info@nextgenerationtrust.com
.
About Brittany Pickell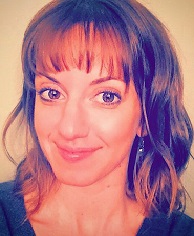 Brittany Pickell, Director of Marketing and Sales. Brittany applies her extensive experience in direct sales, marketing and customer relationship management at Next Generation. In her role, she develops and oversees the implementation of our marketing strategy across all media and works with our team to support sales initiatives. Brittany's accomplishments throughout the years include designing and executing lead generation strategies across multiple channels, developing and nurturing multi-million dollar sales pipelines, enhancing digital marketing outreach, conducting market and competitive analyses, training sales personnel and improving internal processes to support sales. Prior to joining Next Generation Brittany held positions at Convergent Revenue Cycle Management, Inc., and Altria Group Distribution Company (formerly Philip Morris USA).
Brittany holds a B.S. in marketing and business management from Boston College and is a certified revenue cycle representative (CRCR) in the healthcare field. She has been a member of the Healthcare Financial Management Association (HFMA) since 2011 and currently serves as a Board Director.
Contact Brittany at BrittanyP@NextGenerationTrust.com
ABOUT Silvan Funding

Founded by seasoned real estate and financial professionals with over 20 years of real estate and investment experience, Silvan Funding make it their mission to create a global online real estate marketplace that will bring capital globally into the fragmented, ultra-localized private real estate lending space and transform illiquid private real estate investments into a mainstream investment asset class. For the investors, we provide access to pre-vetted and carefully underwritten high quality real estate investment opportunities that were traditionally available only to those institutional investors. For our borrowers, we bring a funding platform that introduces a globally diversified source of capital and new institutional investors.
About Tie
Tie Wei is the chief investment officer, and co-founded Silvan Funding. He is responsible for origination, underwriting, servicing, and analytics development. Tie focuses on procuring & expanding Silvan's client base with real estate developers and investors, and his intimate knowledge & experience in distressed real estate rehab & new development make him valuable and approachable to Silvan's clients. Prior to Silvan, Tie co-founded Metamorphic, a real estate investment firm, where he led efforts in acquisition, rehabilitation, and disposition of dozens of distressed residential & commercial properties. He also managed multiple new home construction projects in New York and Florida. Prior to his career in real estate investments & financing, Tie worked as a senior derivatives trader in top tier investment banks, including HSBC, Morgan Stanley, and Citigroup. Tie received an MBA in Analytical Finance from the University of Chicago with High Honors and a B.S. from Yale University. He is also a CFA Charter-holder, and is a licensed real estate salesperson in New York State. His direct phone number is 646-512-4410, e-mail address is tie.wei@silvanfunding.com
ABOUT Dynamic Permits

Dynamic Permits, (
http://www.dynamicpermits.com/
), provide fast and reliable building permit expediting! For almost two decades Dynamic Permits have been providing peace of mind to our clients by eliminating the uncertainty and headache of the building permit process specializing in Long Island Permits, we guide you from start to finish in determining what permits you need, and then expediting their processing and acquisition. Please call 631-253-2779 or e-mail at info@dynamicpermits.com
About Deborah Yelvington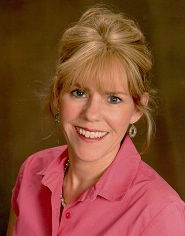 PRESIDENT, Owner of the Company. As a Business Owner since 1998 with 25 years' experience working in the planning and construction industry, Debbie's expertise in the field has forged a unique and successful planning and permit business serving all of Long Island's existing community of homes. Her entrepreneurial ventures and communication skills blend together with her dynamic zeal for interaction with people to form the company's mission statement: "Dynamic Permits strives to educate homebuyers about the legal ins and outs of Zoning, Planning and Property Permits. We are experienced, knowledgeable and excel in the field as one of the most organized and effective permit expediting groups on Long Island."
ABOUT Barnes & Co, CPA P.C.

Barnes & Co, CPA P.C. serving businesses owners in the greater New York City, NY area. (
http://www.barnescocpa.com/
), We bring many years of experience to business owners who want to increase profitability, use all legal means to pay the least amount of taxes, avoid tax notices and surprises, or simply want more time to run their business and enjoy their families.
To manage your business profitably, you need the right financial data, advice and services. We can provide you with the accounting, bookkeeping, tax, business counseling, payroll and other business services you need most. We want to be part of your success. Count on us to listen, give you top priority and respond promptly with services specifically suited to your company. Please contact Steven Barnes at 631-586-2830 or by e-mail steve@barnescocpa.com
About Steve Barns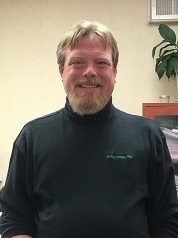 Steven Barnes,
, is a Certified Public Accountant with an accounting practice in Deer Park, New York has been working with small and mid-sized businesses since 2002. Before that, Steven worked for Ernst & Young LLP as a manager in their tax department. Steven has an accounting degree from SUNY Old Westbury and a Master's in taxation from CW Post.